About Lush 2
Button Modes: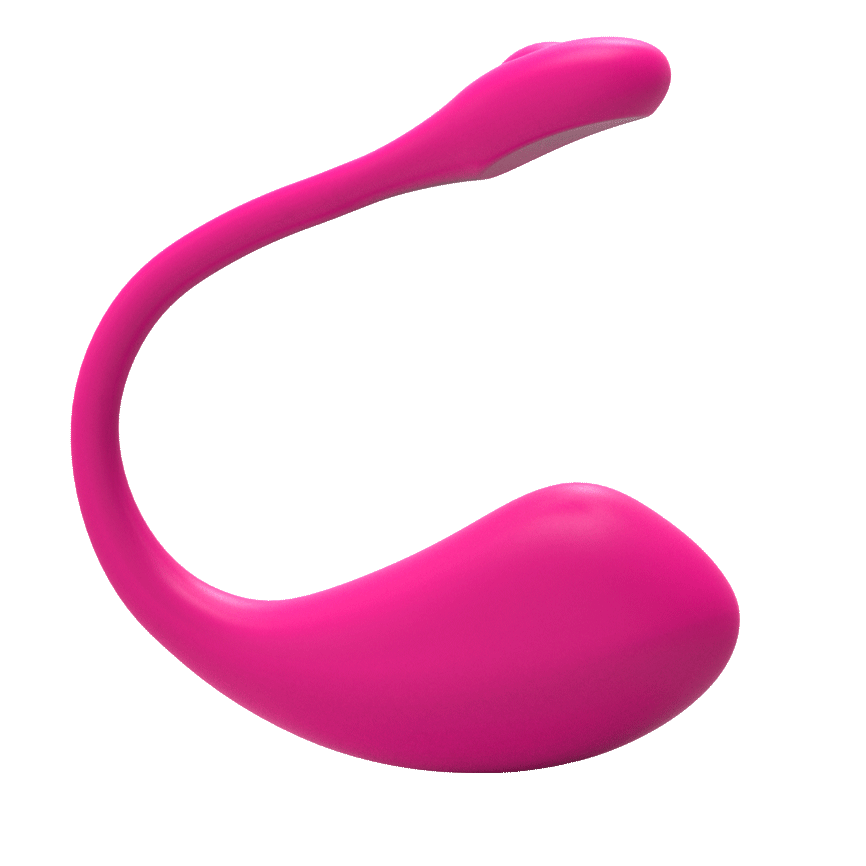 Lush 2 (Buttons press)
Button Instruction:
Turn

On

/

Off

------- Press and Hold Button

(for 3-5 seconds.)



1st Press

----- Low
2st Press

----- Medium
3st Press ----- High
4st Press ----- Pulse
5st Press ----- Wave
6st Press ----- Fireworks
7st Press ----- Earthquake
2.5-3 Hours of Continuous Use, Body-Safe Materials, Waterproof, Wireless, USB Rechargeable,1-Year Warranty.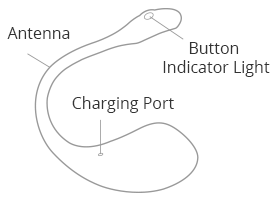 Lush 2 Details:

Lush 2 is a cute little egg vibrator that has a bulbous part and an antenna. The bulbous part is designed for internal use and the antenna shall sit outside of the vagina, reaching for good Bluetooth connection while being controlled by mobile phones. The surface of the toy is made entirely from a matte textured silicone and under the surface, it embraces a powerful motor. The motor in Lush 2 is even stronger than the one in the original Lush. The insertable part of the vibrator (the bulbous part) is about 1.4 in / 35.5 mm thick and 3.14 in / 80 mm long. This is a very decent size for any woman to insert this toy for pleasure. Besides, the bulbous part is curved to better hit the G-Spot while the strong vibrations stimulate the entire vaginal area. Other than that, the antenna part is about 4.8 in /122 mm in length. This toy comes with hot pink color. The overall design of the design is really sleek and you can easily notice its premium quality once you have a touch on the Lush 2. The control button of the Lush 2 locates at the tip of the antenna, which allows you to easily turn it on/off or adjust setting while wearing it.

More Products
open
Revolutionizing the Masturbartion!


Got it, and used it within the first 24 hours! Let me just say, this thing immediately went to a level the We-Vibe has never taken us...

What's included:
(1) Bluetooth Remote Control Vibrator
(1) Charging Cable
(1) User Guide Manual
Charging
Turn off the device before charging. The cable can be plugged into any USB port or USB/AC power adapter to start charging. It will take approximately 70 minutes to fully charge. The indicator light will stay on while charging. Once it is fully charged, the solid red light will turn off. If you're unsure whether it's fully charged, you can view the battery indicator in the app.
Note: It is a magnetic charger and will only work if positioned correctly. When attempting to charge, if a solid red light doesn't turn on, rotate the cable 180 degrees.
DO NOT use the toy while charging.
. Clean your massager before and after each use.
. Clean with warm water and a mild soap (or sex toy cleaner).
. Dry thoroughly before storing.
. Keep away from extreme heat or cold.
. DO NOT boil in water (the battery may explode or water could leak into the toy).
. Make sure your toy is recharged at least once every six months.
Lush 2:

We redesigned the antenna, and the connectivity has been greatly improved. We also moved the button to the end of the antenna, so you can turn it on and off while still being able to wear it. Finally, Lovense has a continued obsession with power - Lush 2 now has an even BIGGER motor to ramp up the power without reducing battery life.
To avoid any issues, only use water-based lube. DO NOT use silicone or oil-based lubricants. Before insertion, generously apply lube to the product and yourself. Water-based lube may dry out, so you should reapply as needed. We recommend using JO Anal H20 Lubricant for the best experience.

1) Does Lush 2 sync with Max?
Lush 2 does NOT have the ability to sync with Max. Only Nora or another Max can sync with Max.
2) Is it safe? What material is Lush2 made from?

All Lovense products are 100% body safe. None of our products contain
phthalates
or any other harmful chemicals. We test our products thoroughly and consider health safety as a top priority! Lush 2 is made from 100% pure silicone.
3) Can I use Lush 2 in water?
Lush 2 is fully waterproof. You can use it during a shower or bath without any issues. Please be aware that Bluetooth connectivity in/under water is not stable!

4) How long does the battery last?
150 to 200 minutes of use, so more than enough!

5) Is it still possible to connect it to an Apple Watch?
Yes, works like a charm.

6) What are Lovense Lush dimensions?
76mm (3 inches) x 37 mm (1.5 inches) x 34.7 mm (1.37 inches) for the main part. The antenna is 133 mm long (5.2 inches).

7) Does the Lovense Lush 2 suffer from bluetooth and connectivity issues?
The Lush 2 is way more reliable, stable and accurate when playing with a partner via Bluetooth, compared to the original one. I didnt experience any connectivity issue after weeks of using it.